Whole Ocean Clams Ideations
‎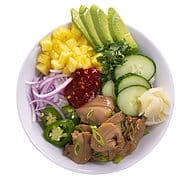 Click on the link to the right for the recipe ideations for our Whole Ocean Clams.
The options with clams can leave your menu healthy, versatile, and profitable.
Sea Watch Whole Ocean Clams are processed from the Ocean Quahog Clam (Arctica islandica). We take the foot muscle from the rest of the body meat and remove the belly from cavity. This leaves us with the largest solid muscle of the clam. The clams are blanched and canned in a flavorful top off of juice. The whole ocean clams come out of the can fully cooked and ready to use. They are great where a visual impact is desired such as, salads, sauces, stir-fry, casinos and on and on. Whole Ocean Clams can be used in place of fresh clams at one-third the cost. Whole Ocean Clams have been under federal management since 1977 and are considered by many to be one of the best-managed fisheries in the world.
There are approx. 25 clams in 15 oz. can and 95 clams in 51 oz. can.
Great flavor and clam identity
Profitable protein
Ready to use
Tender texture
High in Iron and Selenium
Tremendous versatile
Low in fat and cholesterol
Affordable substitute for fresh clams
Product Codes
Sea Watch 0731: 6/51 oz.; OF31 12/15 oz.