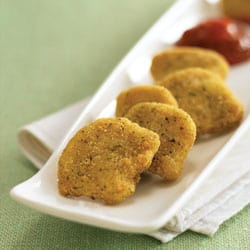 Sea Watch Product Development Team offers a broad range of expertise with more than 30 years of experience in product line development. This extensive background includes access to a vast array of ingredient and equipment sources. Our development team can delight your taste buds while easily achieving your desired product attributes. A new state of the art Product Development facility is well equipped and can accommodate your product development needs. Ongoing additions of equipment and computer software continue to enhance overall capabilities. This department can translate product concepts to reality through bench product development, and new production techniques which will provide the final desired product within your cost restraints.
Working closely with Quality Assurance, we can develop high quality products with detailed process specifications within regulatory guidelines that can consistently be replicated. Our team takes a 'hands-on' approach and welcomes the opportunity to work directly with your Chef or product development staff to expedite the developmental process. Quick responsiveness to your product development needs is one of our many talents.
Call or Email: Guy Simmons for further information @ 410-822-7500 x521 or guy@seaclam.com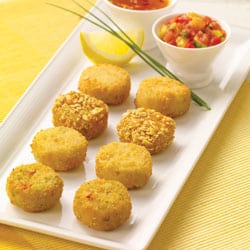 Sea Watch takes pride in its ability to respond quickly and cost-efficiently to co-packing customers' outsourcing requirements. You can supply the recipe, or we can develop a custom formula, to meet your standards for taste, texture and freshness.
Sea Watch has decades of co-packing experience in developing branded seafood products, which can be baked or fried. Some examples are clam strips, calamari, shrimp, crab cakes, premium chowders, and sauces designed for foodservice or retail brands.
Sea Watch has state of the art manufacturing plants in Delaware, Maryland, Virginia, and Massachusetts. These facilities have multiple packing options including: canning, portion pack bagging, zip locking and klik locking capabilities. Our Milford, DE facility is USDA and Kosher approved for soup production.
Sea Watch International, as your co-packing partner, can:
Expand your product lines without having to invest in specialized equipment
Keep product moving to the shelves when your own manufacturing resources are at capacity
Allow you to profit from the cost-efficiency of our high-volume, automated manufacturing systems and processes
Products are processed and packed under strict HACCP guidelines
All facilities have BRC certification
Call or Email: Guy Simmons for further information @ 410-822-7500 x521 or guy@seaclam.com