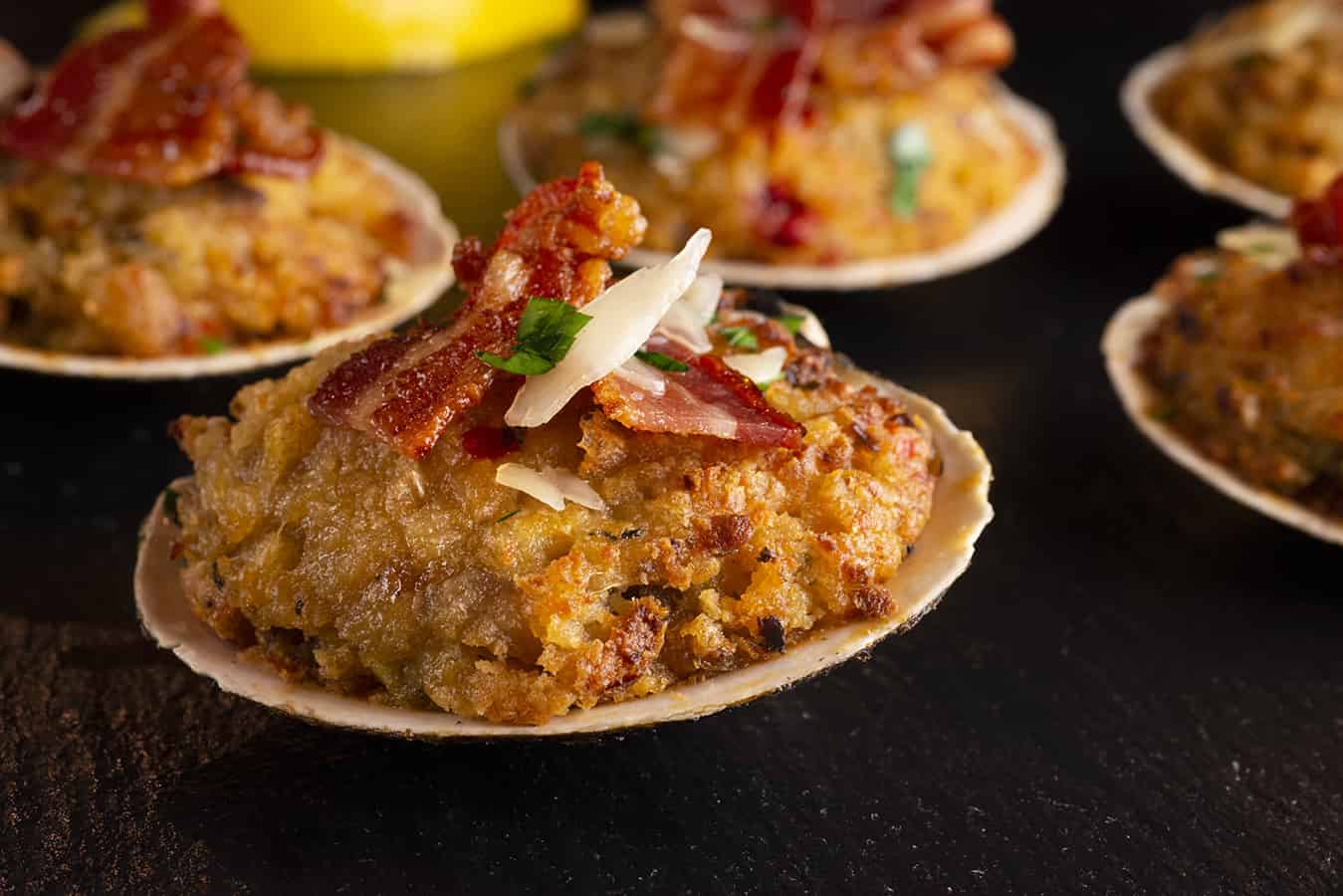 Fluffy Premium Stuffed Clams topped with crisp bacon and parmesan cheese, garnished with chopped parsley.
Yield: 2 Servings
Directions:
Cut each bacon strip into 6 equal pieces. Top the Premium Stuffed Clams with 2 pieces of bacon and an even amount of Parmesan cheese. Serve with lemon wedges and garnish with parsley.
Ingredients
6 Each             Premium Stuffed Clams, prepared according to package directions
2 Each             Bacon Strip, prepared
2 Tbsp.            Parmesan Cheese, shaved
To Serve          Lemon Wedges
Garnish           Parsley, chopped
Product Codes
Sea Watch: N631 12/6/2 oz.
N531 3/12/2 oz.