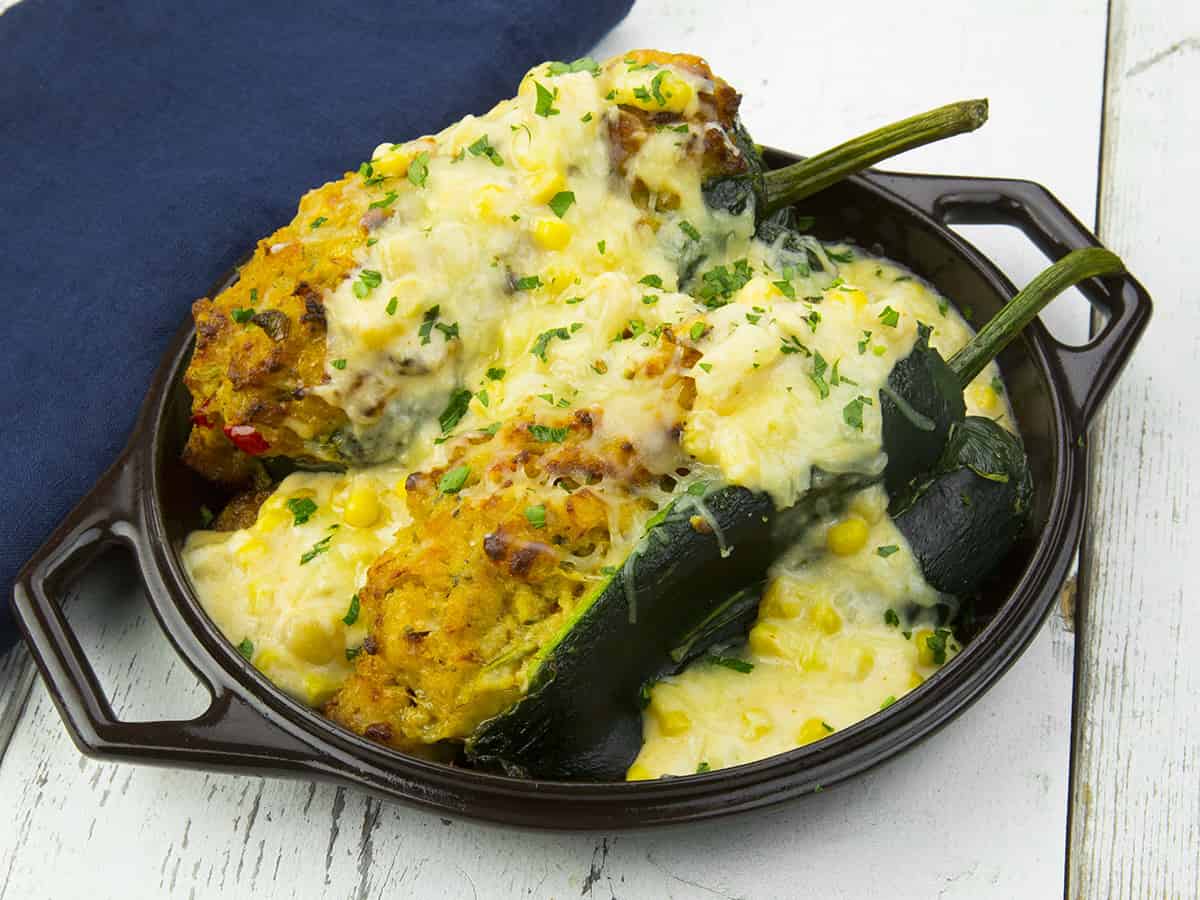 This Mexican inspired entrée is full of flavor, just roast the peppers stuff them with our Seafood Stuffing and top with our corn chowder based sauce.
Instructions
Depending on the size of the peppers thaw out 4 or 5 plugs per pepper (microwave or overnight in fridge). Take the thawed stuffing nuggets and form them to the shape of the peppers. Gently slide the stuffing into the pepper without causing too many tears in the pepper. Place stuffed pepper in butter ramekin and cover with sauce. Add two ounces of shredded Jack cheese over the sauced pepper. Place ramekin on a baking sheet and put in a 425 degree oven. The internal temperature of the stuffing must reach 170 degrees.
Combine the following and garnish the top of each pepper:
Black Beans
Red Onion
Roasted Corn
Fresh Cilantro
Ingredients
Sauce:
3 Cups        Sea Watch Condensed Corn Chowder
1 cup            Heavy Cream
1 Tbsp          Favorite hot sauce
In a small saucepan heat the above ingredients until you reach 140 degrees
Pepper Preparation
5                  Poblano Chiles
Pepper Preparation: Char peppers on grill or under broiler, Sweat and peal the peppers. Make a slit along the edge and remove seeds and pith, Place in fridge for a while to firm back up.
Product Codes
Sea Watch: INS31
Sea Watch: 5A31