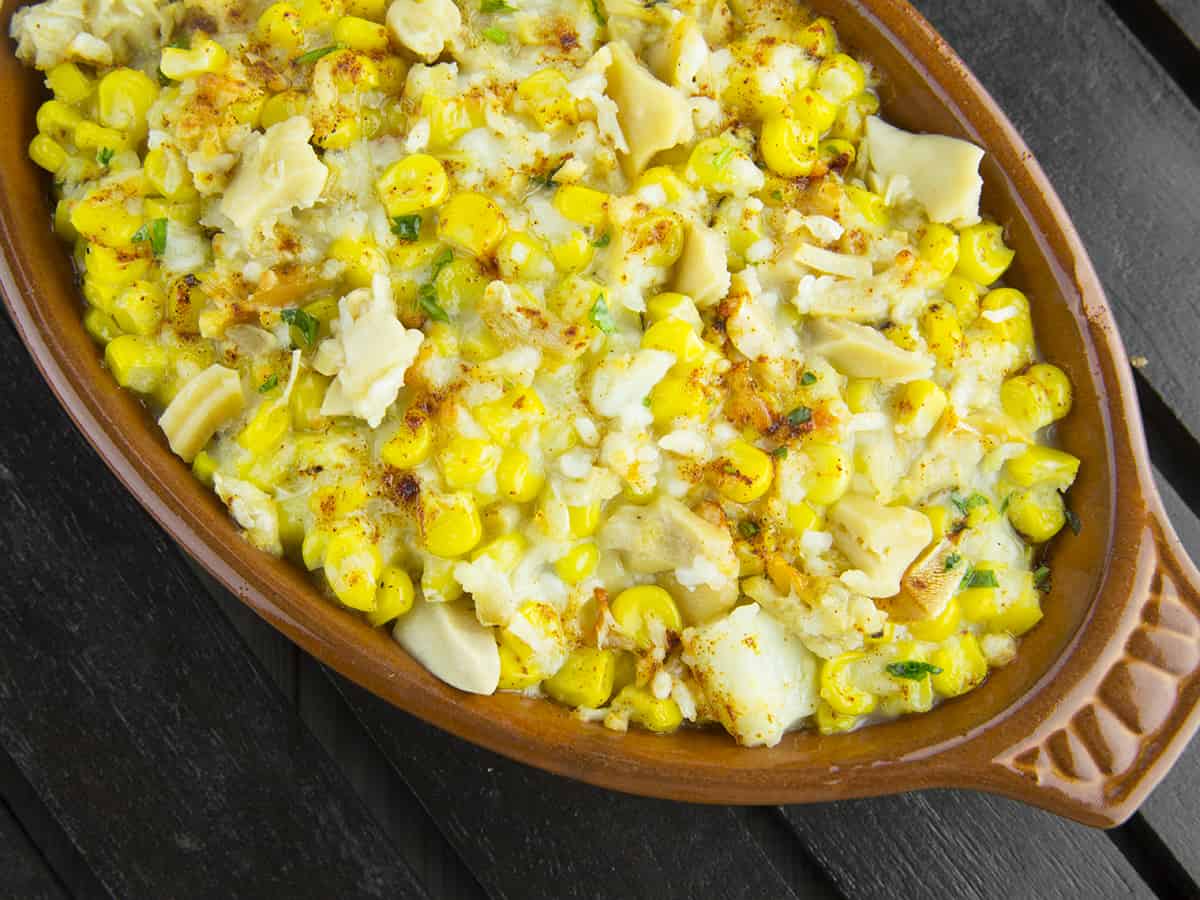 Creamed Corn Clam Chowder Elotes
New England Clam Chowder added to roasted sweet corn and garnished with cotija cheese, paprika, and fresh cilantro.
Instructions
Preheat oven to 350°F. Mix together the New England Clam Chowder, corn kernels, garlic, chili powder, salt, and pepper together in a small mixing bowl. Grease a small baking dish and fill it with the mixture. Top with cotija cheese and sprinkle the paprika on top. Bake for 25 minutes, or until the cheese is melted and the dish is warmed all the way through. Top with cilantro and serve.
Ingredients
4 cups                      Sea Watch New England Clam Chowder, thawed
6 cups                      Fusilli Pasta, cooked
2 cups                      6 Cheese Blend, shredded
½ tsp.                      Black Pepper
1 tsp.                        Garlic Powder
1 cup                        Panko Breadcrumbs
1 Tbsp.                    Parsley, chopped
Yield: serves 4